Overview
Introduction
Borneo unmasked! – Let's hit the History books
Indonesian Borneo – The road less travelled on
Malaysian Borneo – For picture perfect memories
Sultanate of Brunei – Small but mighty
Conclusion
Borneo, a true gem, lies safely between the Philippines, Malaysia, Vietnam and Indonesia almost as if it's the pearl of its region. It is widely known around the world for its lush jungles, twisting rivers and spectacular countryside, making it a dream holiday destination for many travellers. However, the truth about its identity is still questioned by many – is it an island or is it a country? Keep reading this travel blog and you'll find out the truth about Borneo and many more fascinating details about this incredible place.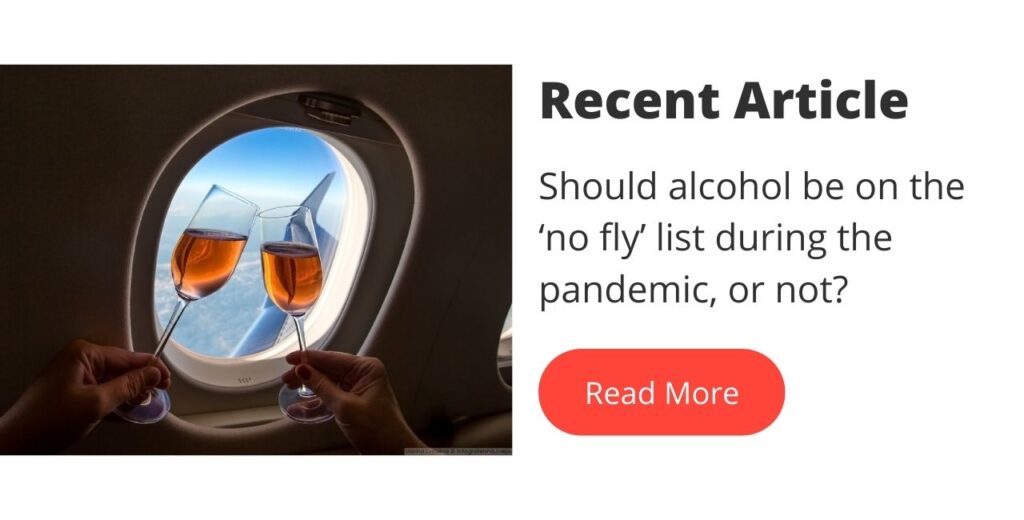 Borneo unmasked! – Let's hit the History books
First things first, although many people mistake it as a country Borneo is actually an island and NOT a country. It is in fact the third largest island in the world and the largest island in Asia. To look at a little bit of its history, Borneo was a trading port in the first millennium AD, where Spanish, Portuguese, Dutch and English merchants visited the island for trading and exploration. The reason why Borneo is classified as an island and not a country is that it is governed by three nations: Indonesia, Malaysia and Brunei. Borneo is situated in the equator and has astonishing natural diversity, which makes it a dream spot to travel to. It is definitely an intriguing land in terms of both politics and nature. Now that we've got the boring stuff out of the way let's dive into some interesting facts about Borneo.
Indonesian Borneo – The road less travelled on
The Indonesian territory on the island of Borneo is called Kalimantan. This means "burning weather island" which is a direct reference to the island's high temperatures throughout the year. Trekking and hiking through the un-spoilt rainforests in this part of Borneo is an experience you don't want to miss out on. However, this part of Borneo is a relatively unknown destination to most travellers. Thus, if you are one with nature and are eager to explore off the beaten path, then get in touch with UK travel agents right now!
5 of the best places to visit in Kalimantan
Tanjung Puting National Park
This is where you will find the largest number of graceful orangutans swinging from tree to tree. It is a conservation and research centre for the rehabilitation of orangutans and is also a UNESCO Biosphere Reserve.
Some of the activities you can do here include boat tours and cruises along the river to see the rich local wildlife. You can even visit the research centres to see their efforts.
This city captures the more modern side of the island. It is also the home to Borneo's richest and diverse natural resources. This city is one of the few places on the island which has a cosmopolitan feel. It is home to a large shopping mall – Balikpapan Plaza, where you can get a feel of how the youngsters in town go about their day.
This city is best known for its long waterways that you can explore using local canoes. You must definitely take a cruise down the canal to see the locals' lifestyles. If you love architecture, then you must pay a visit to the main mosque in the city – Mesjid Raya Sabilal Muhtadin. Banjarmasin is also home to the remarkable Meratus Mountains.
Danau Sentarum National Park
This is a large area of wetland where most of it is made up of lowland rainforest and peat swamps. It is the place to visit if you are eager to witness a large number of indigenous flora and fauna in one beautiful place. This large wetland is also home to orangutans, crocodiles, proboscis monkeys, storks and much more.
This is the largest city in Kalimantan but has a rather sad name as Pontianak means 'vampire' in Malay. However, some of the noteworthy spots in this city include: the Istana Kadriyah which is a former royal palace and the Museum Negeri Pontianak which is the national museum.
Two of Malaysia's provinces Sabah and Sarawak are on the island of Borneo. These two destinations are where you need to be if you want to get an authentic taste of incredible wildlife, picturesque landscapes and indigenous culture.
1.
Sabah
The biggest reason to visit Sabah is NATURE! Filled with an incredibly vast diversity of environments and landscapes, Sabah puts Borneo on the map for being one of the world's top regions for ecotourism. If biodiversity needed to be defined, one would say 'Sabah'. This beautiful part of the island of Borneo is without a doubt a nature lover's haven.
Added to that, Sabah is also rich in culture. It allows visitors to experience and witness traditions seen nowhere else in Malaysia.
5 things you must do in Sabah
Experience the ecological wonderland at Kinabalu Park.
Dive at the world-famous diving hotspot, Sipadan.
Travel through Sabah and witness the ethnic diversity.
Climb Malaysia's tallest peak, Mount Kinabalu.
Visit the 'Tip of Borneo'.
2. Sarawak
The biggest reason to visit Sarawak would be for the adventure. When you visit this part of the island of Borneo, you step into a place where only a few have had the pleasure of witnessing. Sarawak is famous for its breathtaking rainforests, humid climate, gorgeous cities and a mixture of rich cultures and histories. Thus, a trip to this remarkable place would definitely guarantee a once-in-a-lifetime adventure.
5 things you must do in Sarawak
Visit its capital city, Kuching and witness its wonderful mixture of history and modernity.
Experience the beauty and biodiversity at the Gunung Mulu National Park.
Take a river cruise on the longest river in Malaysia, Rajang River.
Stop and experience caving in one of the world-class caves found in Sarawak.
Travel to Batang Ai and experience the Borneo rainforest while learning about Iban cultural traditions.
Sultanate of Brunei – Small but mighty
Brunei is a very small country located on the island of Borneo. It covers the smallest proportion of the island, yet, it is a very wealthy state. Believe it or not, Brunei's monarch, The Sultan of Brunei is the second wealthiest royal and the wealthiest king in the World. However, it is not registered in the travel community's radar. As a result, many skip this destination thinking there's not much to do or see. What's sad is that people don't seem to even know what they are missing out on. The Sultanate of Brunei boats of breathtaking beaches and coastlines, magnificent structures and amazing food, making it a holiday destination worth visiting.
5 reasons why you should visit Brunei
The lack of tourism is like a breath of fresh air.
Brunei is definitely not one of the most popular holiday destinations in Asia. It is actually among the least visited countries in the world. However, this is good news to the tiny fraction of tourists that do visit this secret escape. The mass tourism experienced in other popular Asian destinations is definitely not even heard of in Brunei. So no crowded attractions, no elbow-rubbing, no long queues!
It's clean, peaceful and safe.
Brunei is one of the cleanest countries in Asia. Its government is committed to keeping the country clean by providing first-class welfare to its citizens. It is also very peaceful and safe making it a great holiday destination even for female solo travellers. The consumption of alcohol is restricted in this nation, lessening disorderly behaviour and crime rates even more.
Brunei has many attractions and cultural experiences to offer.
Despite being one of the least visited countries in the world, Brunei comprises of many places to visit, sights to see and interesting things to do. Some of the top attractions to visit in Brunei are: the Istana Nurul Iman (Sultan's Palace), the Kampung Ayer and the Sultan Omar Ali Saifuddin Mosque.
The food in Brunei is a fusion of multiple Asian cuisines with mouth-watering flavours. I'm just going to leave it at that!
Home to a range of natural attractions.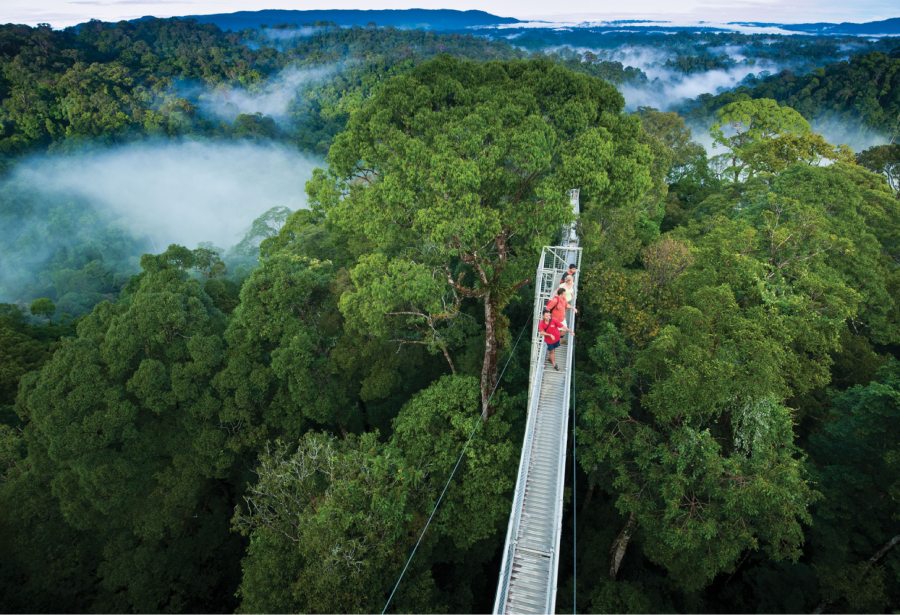 Just as the other two nations on the island of Borneo, Brunei too is rich in natural beauty offering its tourists many natural attractions to witness. From the Muara Beach with its strip of white sand to the Ulu Temburong National Park with its canopy walkway providing visitors with a brilliant view of the lush Borneo rainforest, Brunei is indeed a sight for sore eyes.
providing visitors with a brilliant view of the lush Borneo rainforest, Brunei is indeed a sight for sore eyes.
Want to find out more about Borneo? :
Conclusion
In conclusion, Borneo is an island and not a country because it is governed by three different nations; Indonesia, Malaysia and Brunei. It is indeed a dream holiday destination for travellers from all over the world. This gem of an island is an intriguingly unique place not only because of its unbelievable nature but also the diverse and interesting cultures of the nations that govern it. The lush Borneo rain-forests, twisting rivers, magnificent countryside and the blue ocean that surrounds it makes this island one of the most captivating places in the world. So, don't miss out on visiting this truly amazing place. It is absolutely worth visiting for a beach holdiday!